How We Can Help
We know that benefits can be confusing, that's why agents like us exist. Our team of experienced brokers will walk you through the best choices for your business with the best reviewed carriers, with a focus on technology solutions that work for you and your team.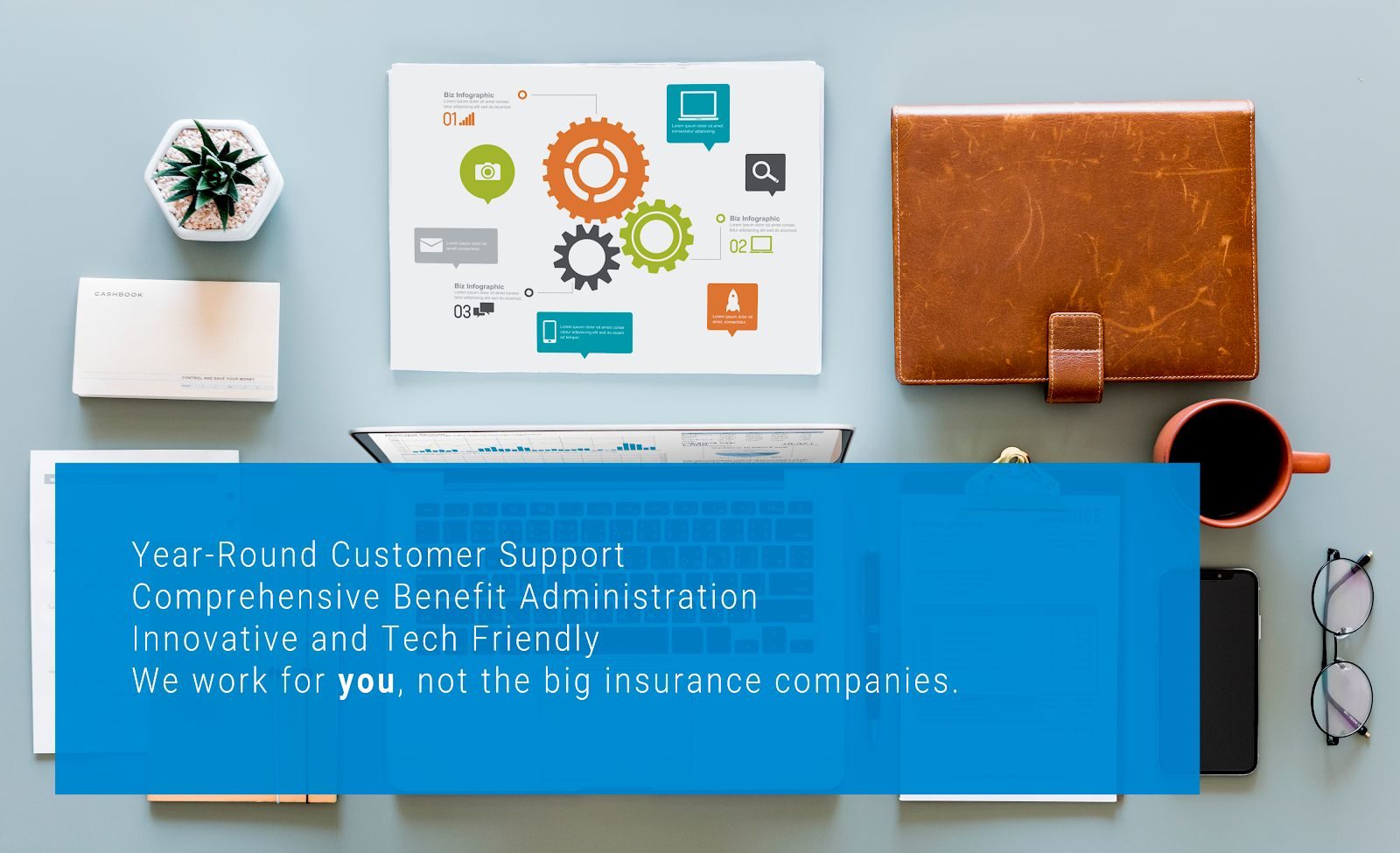 Fees
We're free of charge for any employers with over 10 employees.
For smaller businesses, we do charge an annual $250.00 fee to make sure we're able to offer you the best service and technology options year round, not just the busy season. We'll waive it if you enroll 10 employees in the future, of course. We don't charge for quotes and we won't charge you till you have your ID cards in hand and your policies have been issued.
We promise we'll save you at least $250 a year in savings, that's for sure. 
We'll also waive our admin fees for certified non-profit organizations, because we're as committed as you are to making this world a better place. 
Manage your benefits online
Are you tired of paper?  Would you like an easier way to onboard employees?  We have the solution.
We've partnered with Ease to bring you the industries best onboarding, enrollment and administration solution.  With Ease you can:
Onboard new employees
Collect I-9, W-4 and Direct Deposit information.
Integrate with your Payroll Provider
Employee deductions are automatically updated with your payroll provider.
Track Time-Off
Accept and manage time off requests from employees.  See when employees will be away in a calendar view.
Get support for ACA Reporting and more!
To learn more about managing your employees online download our "Why Enroll Online" overview today.
Easy to understand quote proposal
In-person, phone, or webinar presentations
Employee education and enrollment materials
Year-round benefits management and support
Get Quotes
Fill out this form and one of our agents will be in touch with a quote.
Why Choose Us?
As your brokerage agency, we are committed to meeting and exceeding your expectations.  Our services to your company will include, but are not limited to:
Educating employees on the Healthcare industry (why costs continue to increase), how to get the most benefit out of their health program, and managing employees' expectations of what's to come
Educating employees on how to get the most out of their health program
Employer Contribution Strategies
Processing center for new hire additions and terminations
Resolving billing discrepancies
On-going services and programs offered throughout the year including:
Annual Review Meeting
COBRA/Section 125 Administration
Employer/Employee Insurance Online Portal
Tax Saving Strategies including Section 125 Plan Administration